Burbank sewer repair contractors at Miracle Rooter Plumbing are now offering sewer repair and trenchless sewer replacement coupons. Homeowners can save $150 on sewer repair including hydro-jetting and clean out installation. Every customer who pays for Burbank sewer repair or sewer cleaning will also receive a video camera sewer inspection for no cost to check for any problems. In addition to the $150 off coupon they are also offering Burbank trenchless sewer replacement discounts of up to $450.
Miracle Rooter Plumbing has been receiving lots of calls for Burbank sewer cleaning, which is very common because most of the homes in Burbank they are about 100 years old and most of their sewer lines are very old, either partially have been repaired or not. Therefor Miracle Rooter offers all of the home owners in Burbank to take the advantage of this amazing offer which can save them $150 on Burbank sewer repairs and $450 on their Burbank trenchless sewer replacement services.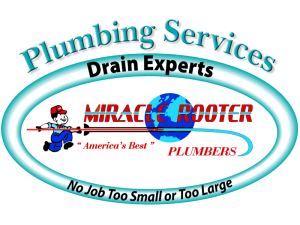 In addition to Burbank sewer repair or Burbank trenchless sewer replacement, we also offer a no cost sewer video camera inspection after we clear the line so people can know for sure what condition their sewer line is in. We perform a lot of sewer repair or replacement in Burbank and we have a great reputation in city of Burbank and all surrounding cities. City of Burbank and all of their inspectors know the quality of the work that we do.
Burbank trenchless sewer replacement saves time and money because it preserves very expensive landscaping, concrete, decks, pavings, etc. Homeowners in Burbank shouldn't trust their Burbank sewer repair or sewer replacement job to just any plumber out there. You need to make sure the company knows what they are doing, replacing sewer or repairing sewers in Burbank is different than in other surrounding cities.